OwnerRez has published a native WordPress plugin to help you integrate your WordPress website with your OwnerRez data. By combining this plugin with widgets you are now able to build unique and powerful direct booking websites for your rental properties.
Go to OwnerRez > Settings > WordPress Plugin and drill in. Click "Create WordPress Connection" to get started and fill out the form and save. Read the Instructions tab on the resulting connection.
Login to your WordPress site, go to Plugins menu and click "Add New" button at the top.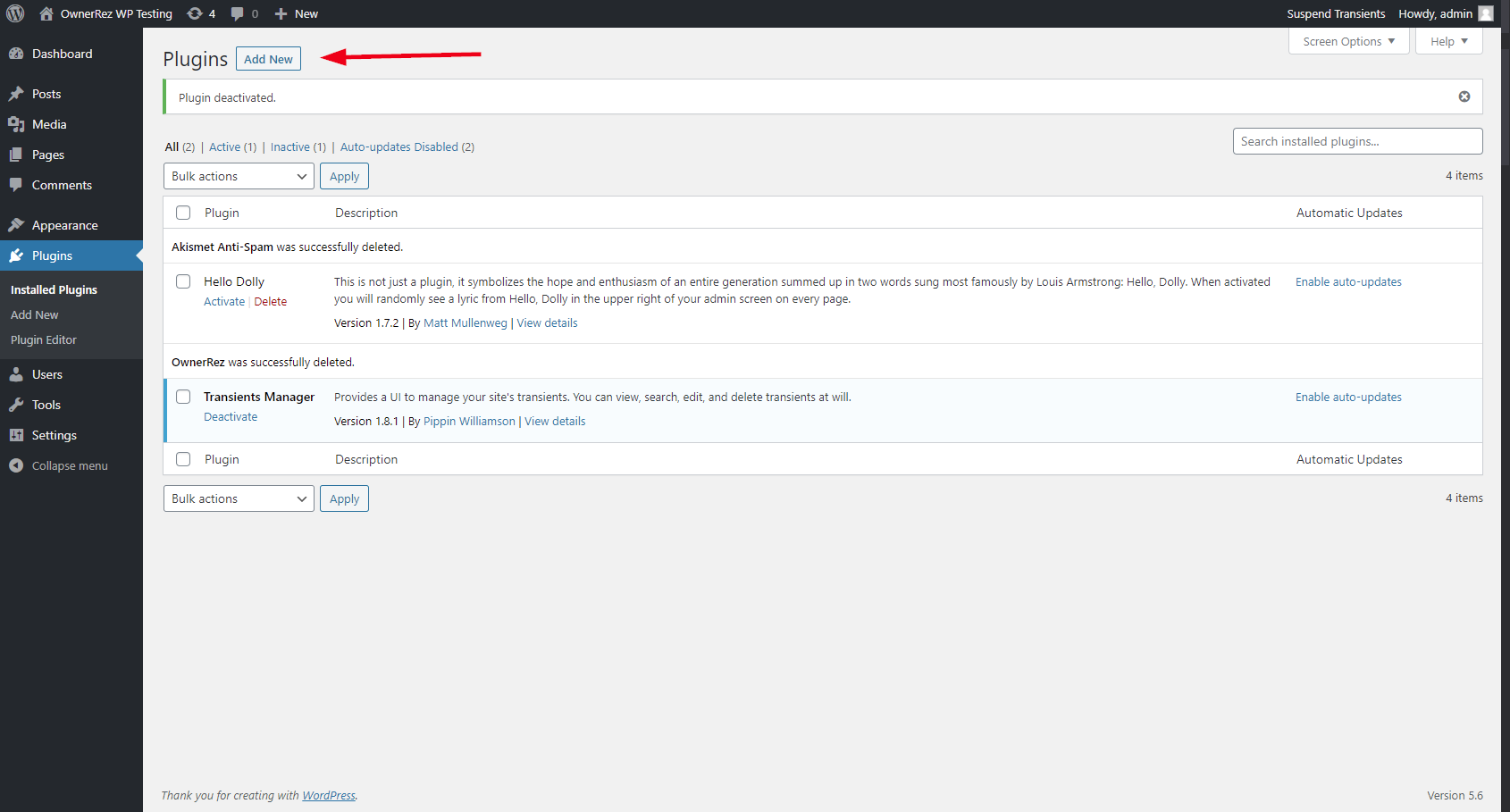 Search for "OwnerRez" and you'll see a tile show up. Click the "Install Now" button on the tile. (If you want to download a copy of the plugin for offline installation, you can do so from the WordPress.org plugin repository.)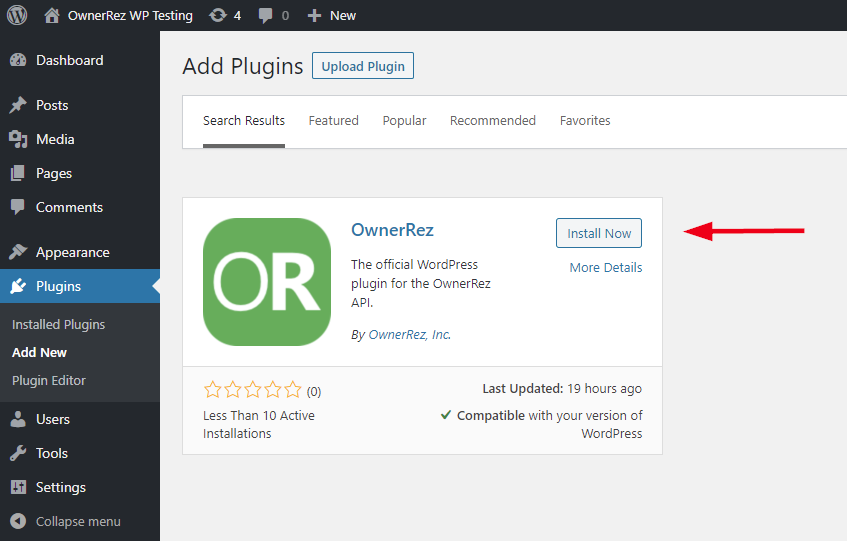 After installing, click to Active it. Activation will redirect to a Settings > OwnerRez page. Fill in and click Save at the bottom.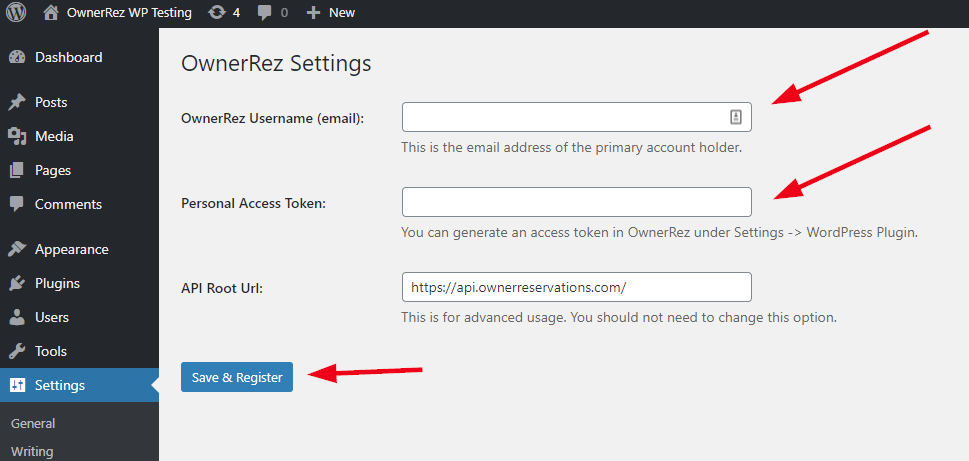 You're now able to use the plugin. Create a page or post in your WordPress site and type short-codes where you want property information to appear.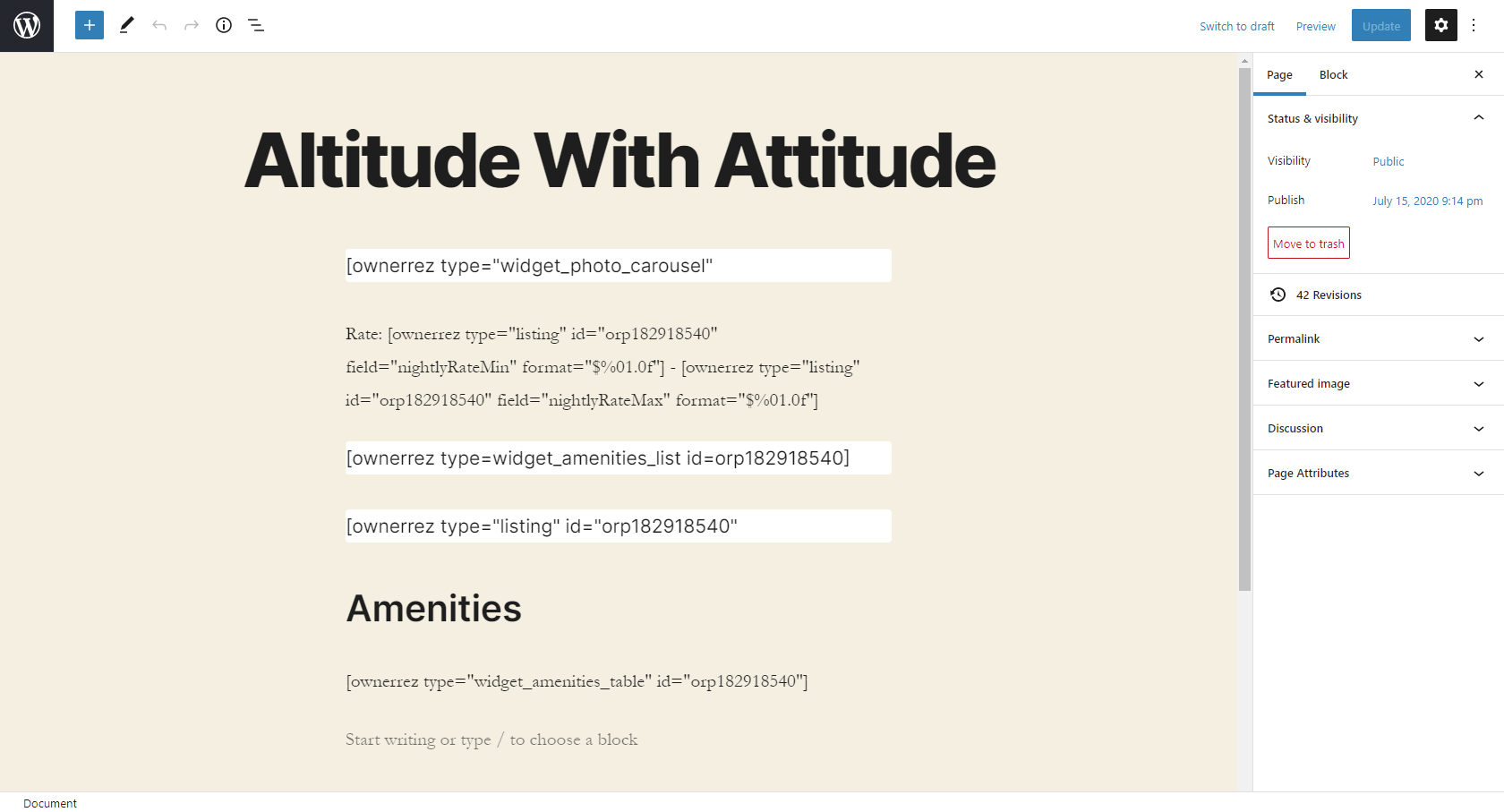 For example short-codes, look at the "Generate Shortcodes" tab on the WordPress Connection that you created in OwnerRez.
What are the software requirements for using the plugin?
WordPress version 5.4 and PHP 7.4 must be installed on your hosting environment. The plugin does not work for any earlier versions.
This upgrade is usually simple and your host may have a button to do it automatically, but each host locates the upgrade tools in a different spot. If you can't figure out how to upgrade, contact support for your WordPress host and they'll be able to help you find the correct procedure for your site.