Stays Group powered by Fetch My Guest has integrated with OwnerRez to list your properties in regional marketplaces. You can see a list of these regions here.
Membership in Stays Group is vetted - not every owner is allowed in. In order to join, you must have:
A minimum of 5 properties
The ability to accept online credit card payments
A live website (such as an OwnerRez Hosted Website)
In addition to inclusion in the regional listings, Stays Group members receive mentorship from industry experts and larger PMs as to business operations and growth.
At this time, the integration is a 4 step process.
Step 1. Membership Inquiry and Approval
Those interested in joining are required to use this link to schedule time with a Stays Group representative. At this time, joining requires you have a minimum of 5 properties under direct management.
Step 2. Onboarding/Authorization/Importing Data
Joining requires approval from the association, at which time you will receive an electronic contract that starts the process for onboarding and authorizes import of data.
Step 3. "Starting at Rates" and Matching Experiences
Once you have confirmed all your property data, you will then enter in your "Starting at Rates" for the marketplace under the rates tab. Members typically enter in mid-point between low and high season.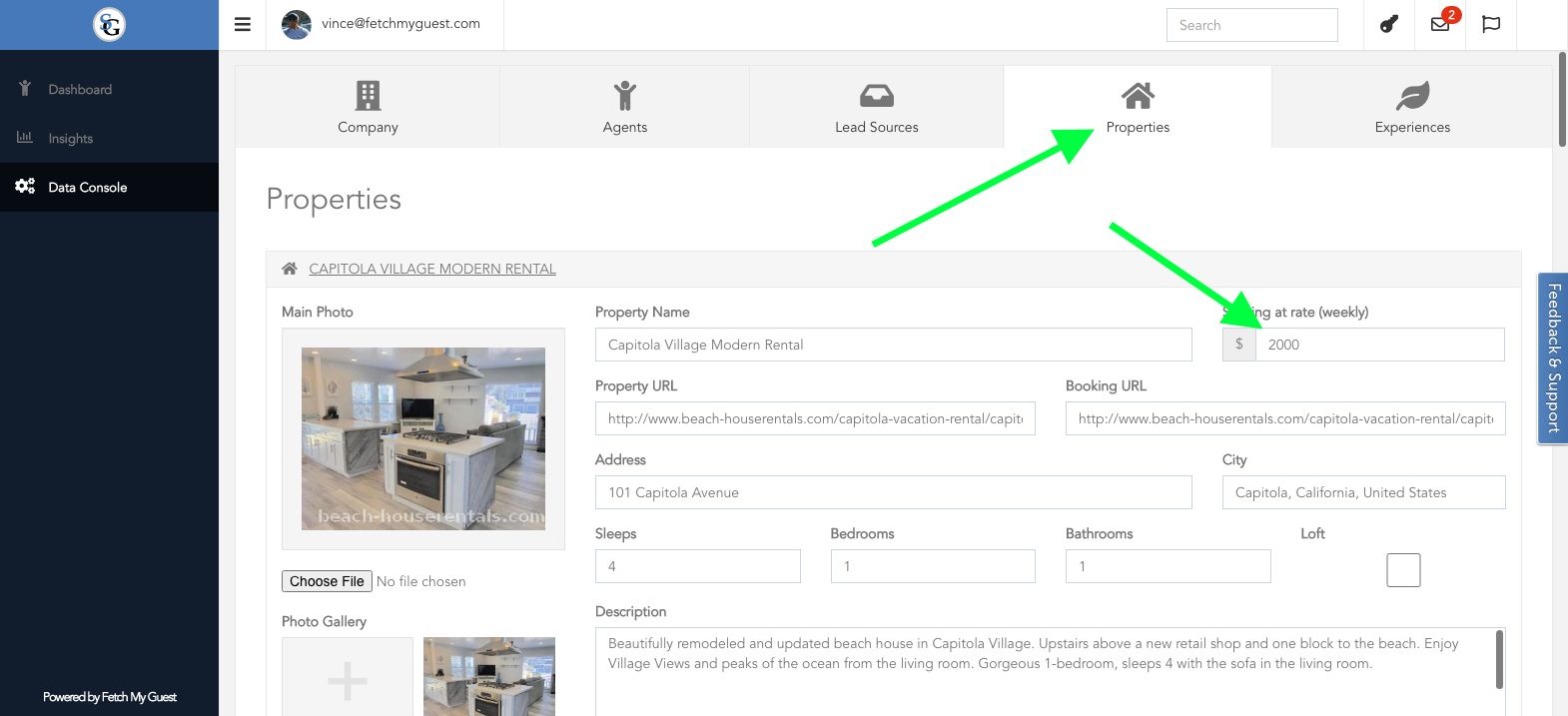 Once completed, go to the Experiences tab and "match" your listings to the "Experiences" that best represent your properties. The Experience section is a form of advanced search for travelers that search by Experience and is very popular for activity/adventure seekers.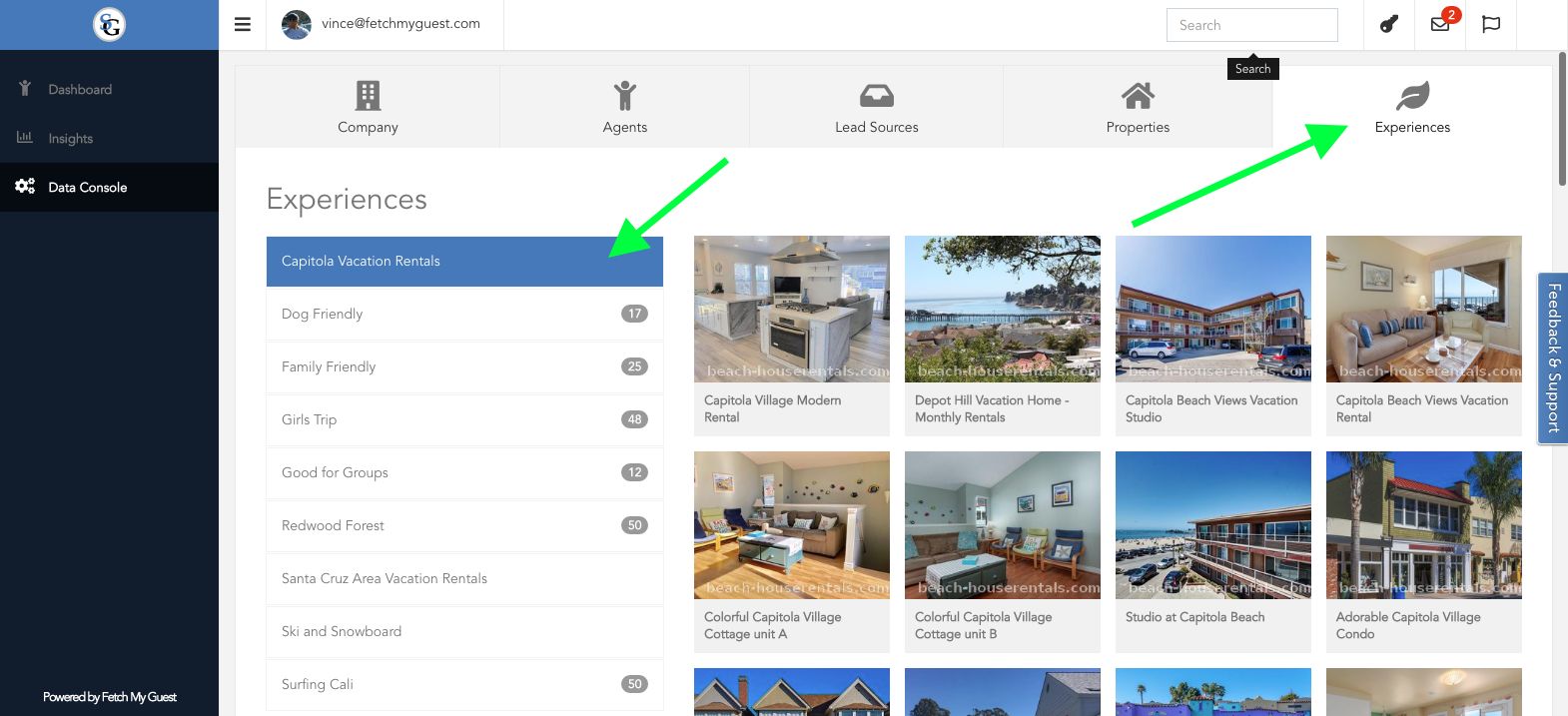 Step 4. Training and Hand Off
After onboarding, you will be asked to schedule a training session with staff in Customer Excellence at Fetch My Guest. They can be reached at excellence@fetchmyguest.com. Updates to your OwnerRez listings will not automatically update your Stays Group listings. Once onboarding is completed, any updates to properties must be done by notifying Fetch via the Blue Support Bar in the Fetch My Guest dashboard. Subject Line Examples: update my images for X property / delete property X / add property X