EZcare allows vacation rental companies to automate field operations, including cleaning, inspections, maintenance, linen, and inventory tasks. Companies can manage their complete task lifecycle with one intuitive dashboard along with a flexible scheduling calendar. In addition, they provide instant communication with field staff through EZcare's mobile app. The integration with OwnerRez provides you with a seamless data exchange for comprehensive property care.
Steps for integration:
1. Go to https://www.ezcare.io/ezcare/RequestDemo.aspx and request a demo.
2. Once you are signed up with EZcare, they will send a secure URL specific to integration authorization for your account.
3. Log in and "authorize" EZcare access to your OwnerRez account.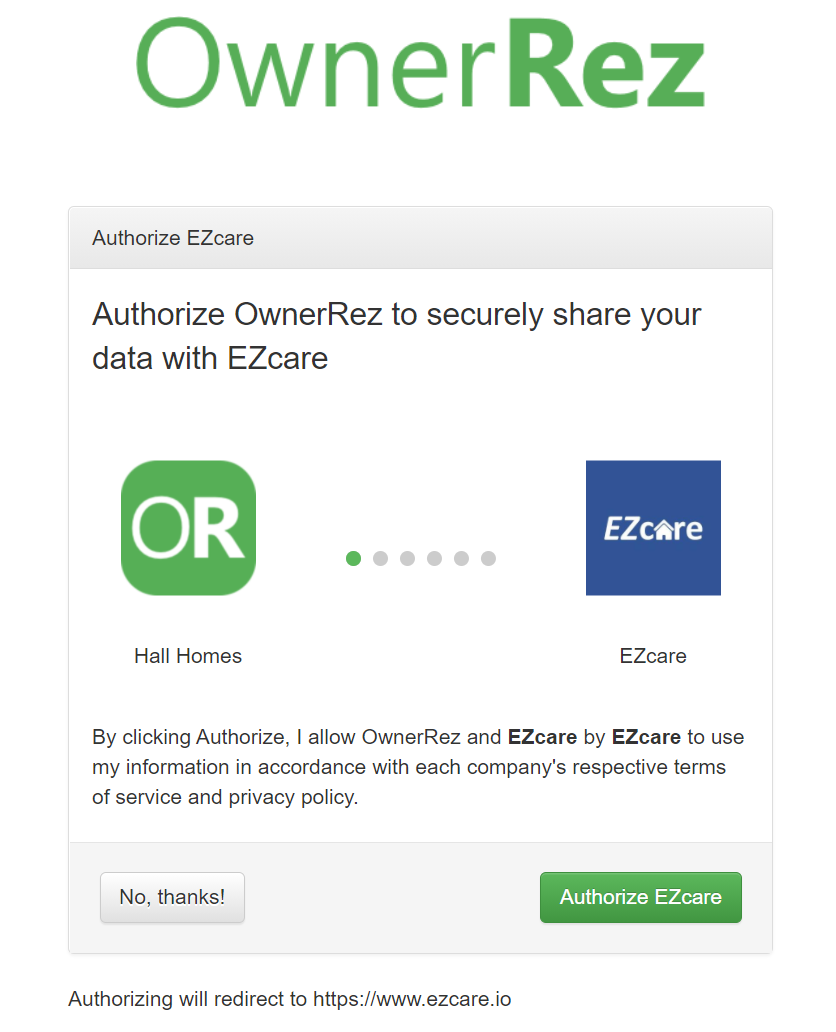 4. This authorization will generate a temporary access code you will want to provide to EZcare.

5. EZcare will finish setting up the API and data testing for you.
If you have any questions about EZcare, reach out to info@ezcare.io. You can also reach EZcare support at support@ezcare.io.