Integration Disabled
We are no longer official partners with DACK, and we do not support the software integration that DACK developed for OwnerRez. If you used this integration, it will no longer work after August 2022. This separation was caused by a violation of OwnerRez's partnership agreements and general business practices. We apologize for any inconvenience.
DACK is a complete Post-Booking Platform. It is a comprehensive software solution for optimizing guest experience, generating incremental revenue, and saving operational time and costs. DACK can integrate with OwnerRez to provide guests an app with mobile key entry, thermostat and hardware control, on-demand amenities and more.
Steps for integration:
1. Log in to the DACK dashboard with your credentials.
2. On the left-hand panel, navigate to "Integrations" under "Account Settings."
3. From there, click "Add Integration".
4. Then select OwnerRez from the list of PMS options.
5. Click Authorize on this page.
6. Sign in to your OwnerRez account and authorize the connection to DACK.
7. Return to the DACK dashboard, a token should have been generated. Press "Save."
8. Click on the OwnerRez integration.
9. On the righthand side under Setup Instructions and next to "Listings/Reservations" press "Sync."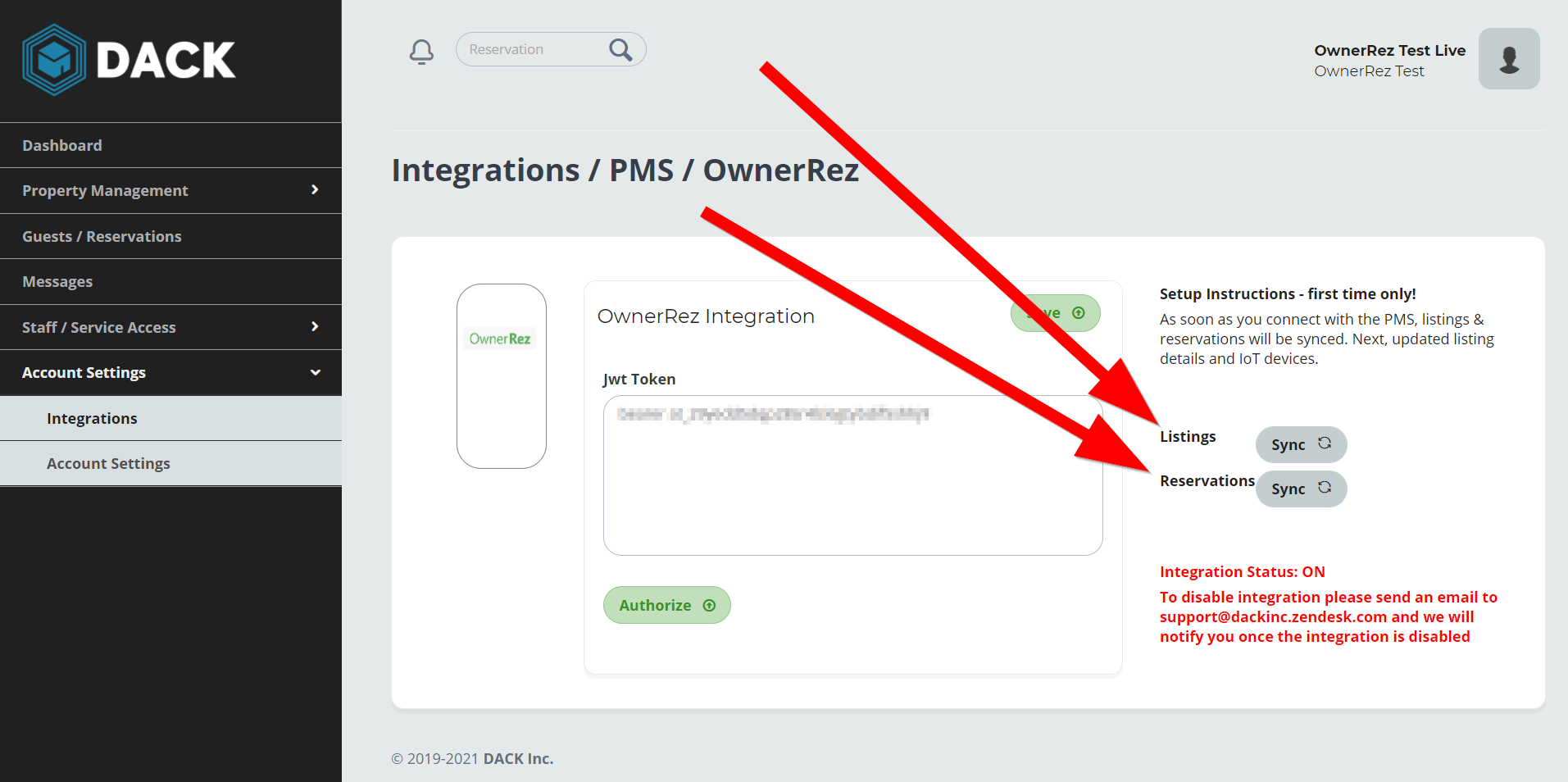 10. Next you need to set the specific listing to "active", go to Property Management > Units.
11. On this page select the property you would like to set to "active".
12. Click Settings on the listing page.
13. On the property settings page, flip the DACK Operates status to "Active", then click Confirm. You need to do this for all properties you would like to use with DACK (Steps 11-13).
Your OwnerRez listings and reservations should now be integrated into your DACK dashboard. Please reach out to support@dackinc.zendesk.com if you have any difficulties.