Vacation rental software that is beautifully fast and flexible
Explore features like channel management, messaging, websites, branding, reporting, automation and so much more. OwnerRez vacation rental software has all you need to manage your properties in one spot without spreadsheets and clunky software.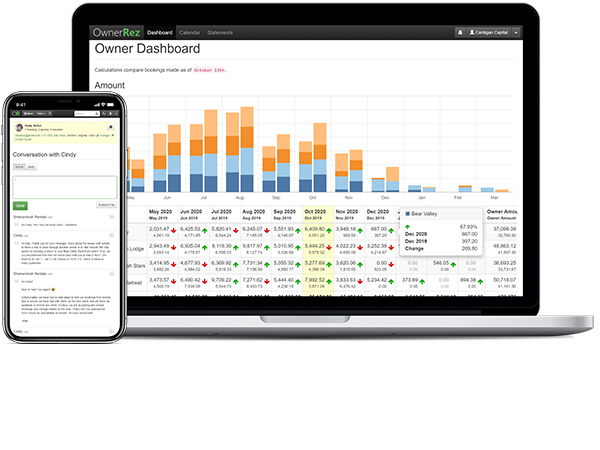 ---
Build your vacation rental business on OwnerRez
OwnerRez's secure online vacation rental software lets you work from anywhere, share with your team and know that your properties, bookings and CRM records are in good hands. What good are fancy features if they're built on a shaky foundation? OwnerRez is the solid foundation that all power users and vacation rental experts start with.
OwnerRez overview video
---
"I've been a developer for 22 years and focus primarily on the vacation rental sector. I've integrated other and many are just not accessible, not friendly to VRs or have sub-par support. Some just don't work. OwnerRez is my favorite solution provider to work with after trying many. They always have my back and I know my clients will all be treated golden. I sure wish more companies were like this!"
- Dawn, RedSpiralHand