Webinars
Here at OwnerRez, we love connecting with the vacation rental community. Participating and putting on our own webinars is a great way of doing this.
You can re-watch all past webinars below except for our recurring weekly demo and training webinars.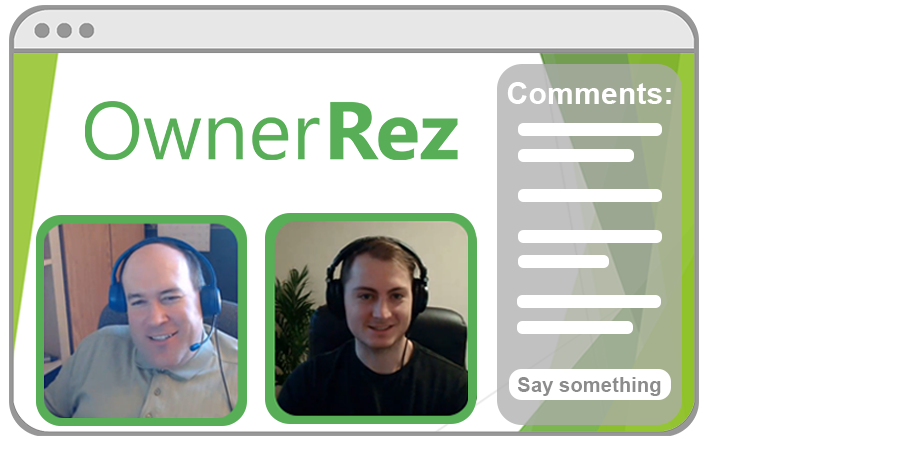 ---
Upcoming Webinars
5/18: OwnerRez Demo 11 AM Pacific

Join us for a live demo of OwnerRez! Glen Ruggiero, from our customer success department, will give a high-level demonstration of OwnerRez.

Sign up now!
6/8: OwnerRez/Airbnb - Party Protection: Disputes and Damages 8 AM Pacific

Want to know how to stop, dispute, force-cancel, and recover damages from partiers? Then this is the webinar for you! We'll sit down with Caroline Robbin, Connectivity Partnerships Manager at Airbnb, to go into detail on the Airbnb party/events policy.

Sign up now!
---
Past Webinars
(Demo and training webinars are not included in this list)