Webinars
Here at OwnerRez, we love connecting with the vacation rental community. Participating and putting on our own webinars is a great way of doing this.
You can re-watch all past webinars below except for our recurring weekly demo and training webinars.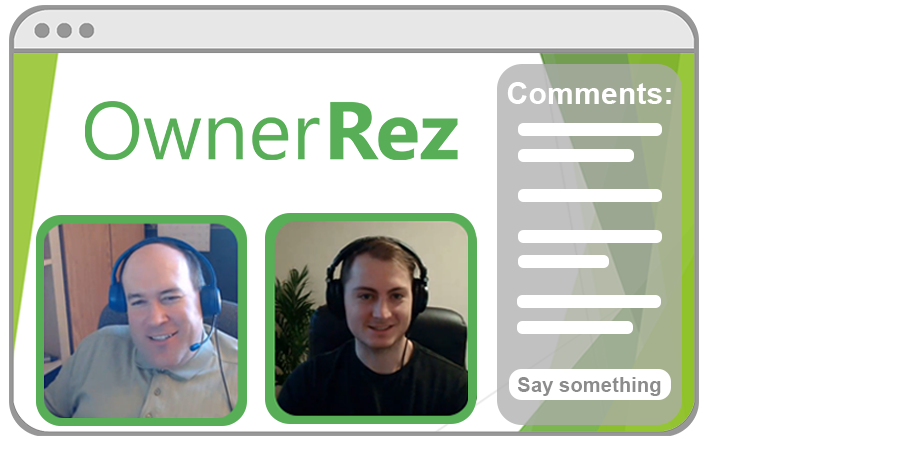 ---
Upcoming Webinars
4/20: OwnerRez/Beyond Pricing - Short-Term Rentals and New Era of Dynamic Pricing 8 AM Pacific

For Short-Term Rental managers and owners, having an effective revenue management strategy is a key to success, and the critical component to this strategy is dynamic pricing.

Sign up now!
3/22: OwnerRez Demo 8 AM Pacific

Join us for a live demo of OwnerRez! Glen Ruggiero, from our customer success department, will give a high-level demonstration of OwnerRez.

Sign up now!
4/27: OwnerRez/HomeToGo - The Return of Travel 8 AM Pacific

We'll sit down with Rachel Tabellion, Head of Sales at HomeToGo, to discuss the return of travel. Covid has disrupted the industry but there is hope on the horizon.

Sign up now!
---
Past Webinars
(Demo and training webinars are not included in this list)