This support article is under construction 👷
Please pardon the incompleteness while we work on this. We have made the article visible in the meantime because the content may be useful.
The Booking.com API is able to import most rates settings and configuration from OwnerRez - but not quite all.
Configured in OwnerRez, and sent to Booking.com automatically
Nightly Rates. This will be the base rate, plus any per-night or % surcharges/discounts. Things like last minute discounts in OwnerRez will be pushed over to Booking.com included in the rates - they won't appear listed separately, but their effect will be included in the rate as displayed.
Per-guest fee (surcharge with a guest multiplier) in accordance with the number rules set in OwnerRez.


Must be configured in Booking.com
Fees and Security Deposits. These are found in the Policies section on Booking.com: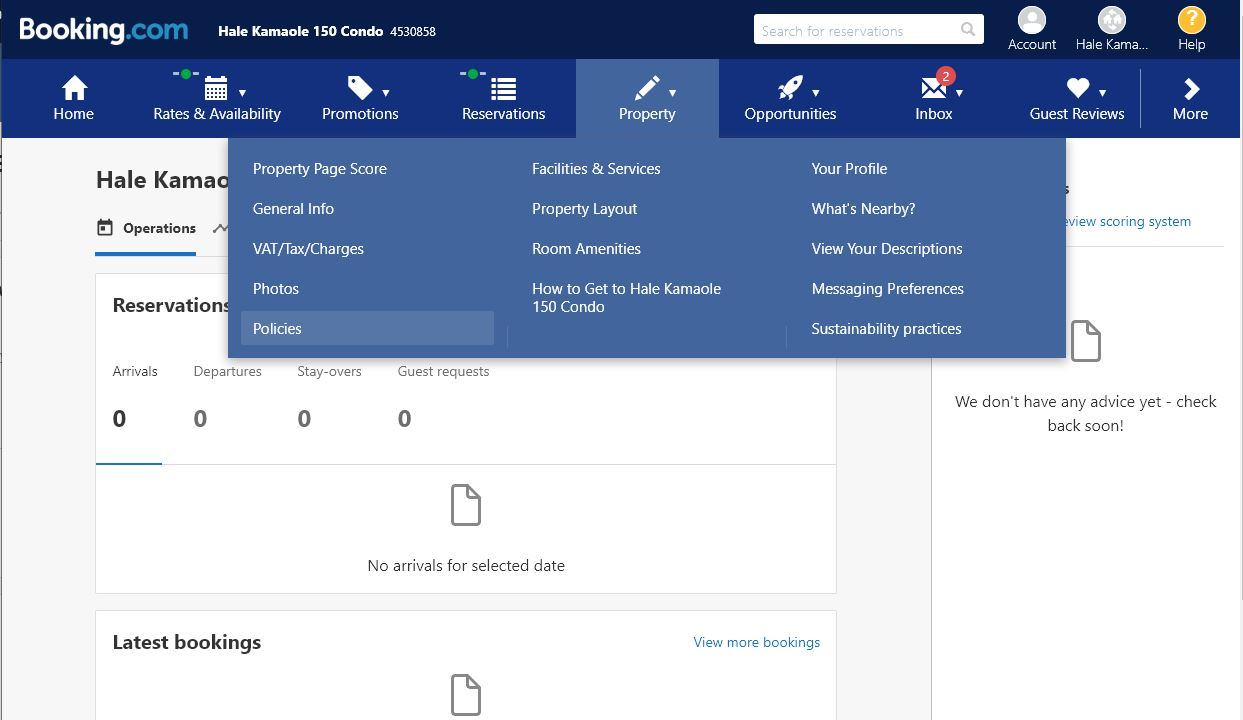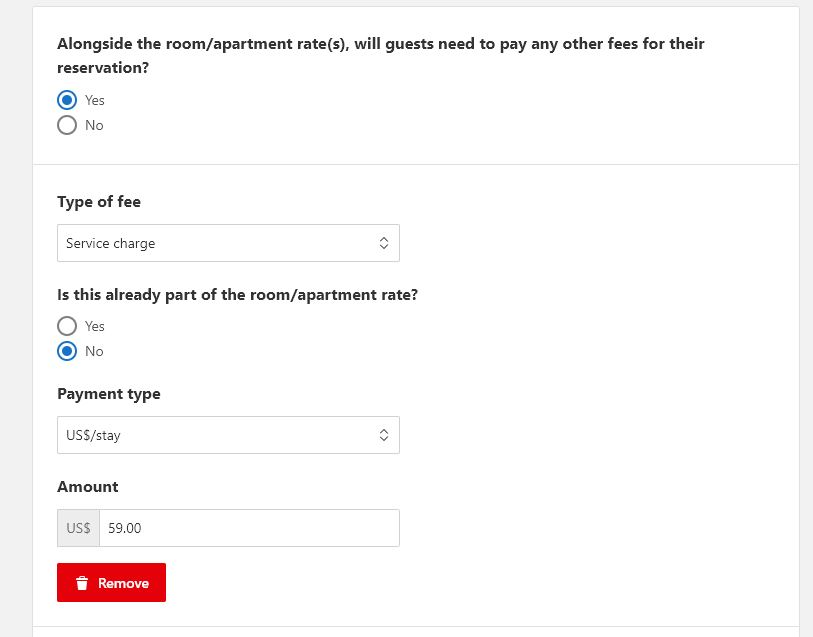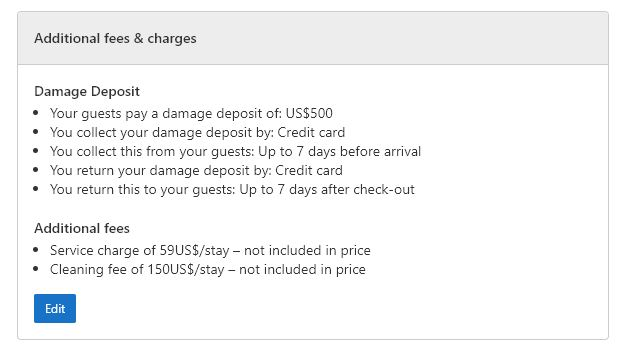 Taxes - and you can't do that yourself, either. You must contact Booking.com

support to request them to be updated as required.

Length-of-stay discounts like week/month. These can be added in the Promotions section on Booking.com.
Additional Rate Plans
Each property in OwnerRez can only sync to one rate plan in Booking.com. But, Booking.com has features that let you create additional plans based on others.
Here are the options, in order of simplest to most complex:
If you're giving a discount for particular dates or length of stay, use a promotion -- those apply on top of the rate plans.
Are the holiday rates an offset from the normal rates? Like x% different? If so, you'll have one XML rate plan that OwnerRez is syncing to. Then, create a derived rate plan in Booking.com that is based on the standard rate but uses other policies:

If your rates are completely different for both plans, you can do this by creating two separate properties in OwnerRez, then linking them together using mutual blocking so that one is blocked when the other is booked, and vice versa.

That will allow you to set totally different rates, surcharges, etc. for each property.

This method can also be useful if you use one currency for a property for direct bookings and other channels, but booking.com forces a different (local) currency for the property on booking.com -- you can create one property for each currency and have full control over rates that way.