This support article is under construction 👷
Please pardon the incompleteness while we work on this. We have made the article visible in the meantime because the content may be useful.
The Booking.com API is able to import most rates settings and configuration from OwnerRez - but not quite all.
Configured in OwnerRez, and sent to Booking.com automatically
Nightly Rates. This will be the base rate, plus any per-night or % surcharges/discounts. Things like last minute discounts in OwnerRez will be pushed over to Booking.com included in the rates - they won't appear listed separately, but their effect will be included in the rate as displayed.
Per-guest fee (surcharge with a guest multiplier) in accordance with the number rules set in OwnerRez.


Must be configured in Booking.com
Fees and Security Deposits. These are found in the Policies section on Booking.com: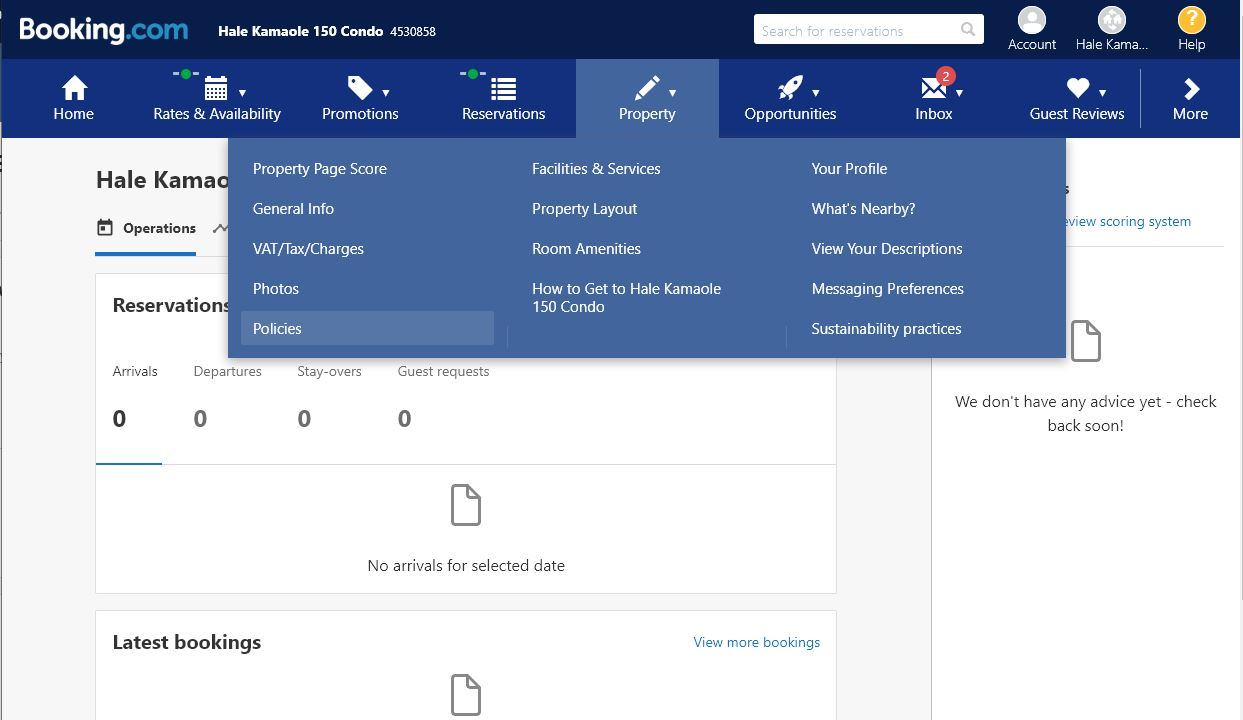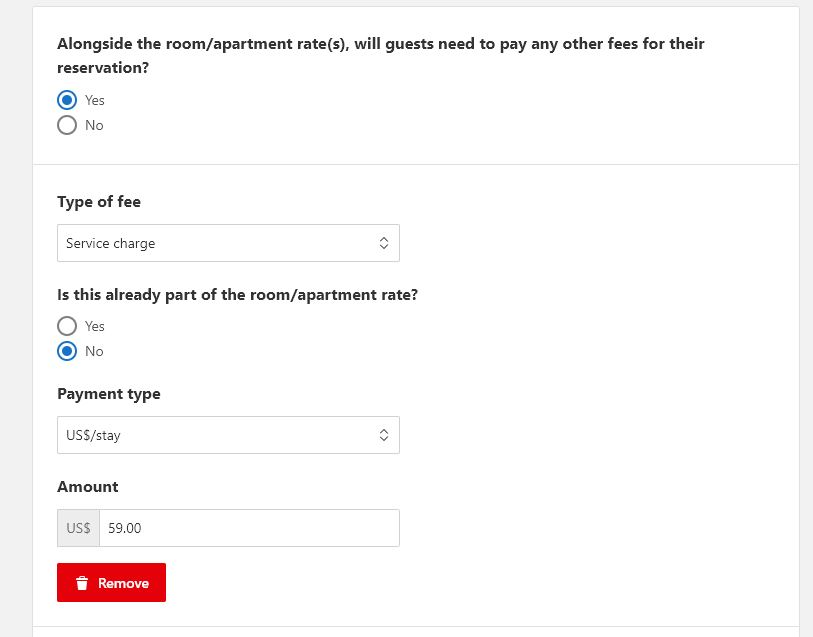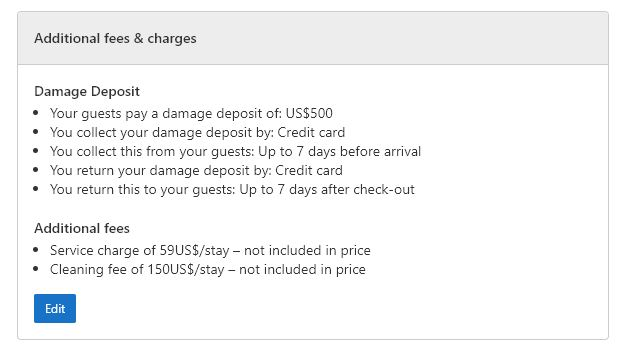 Taxes - and you can't do that yourself, either. You must contact

Booking.com

support to request them to be updated as required.

Length-of-stay discounts like week/month. These can be added in the Promotions section on Booking.com.