There are two ways to send files in emails -- either via attachment or by including a link to the file in the email. We don't currently support attachments on emails because we've seen issues with deliverability with attachments -- emails going to spam folders more often, etc.
Instead, we've got the ability to upload files to your account so you can include links in the email.
The easiest way to do this is to use the Upload button when composing the template. If you upload an image, it will display directly in the email. If you upload a different kind of file, such as PDF, it will embed a link in the email that the guest can click to load the file.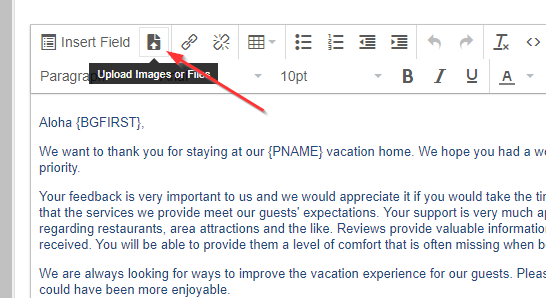 You can also upload a file to your account's Files section and then reference it separately in your email. Here's how you do that:
First, go to the files section in your account and upload a file: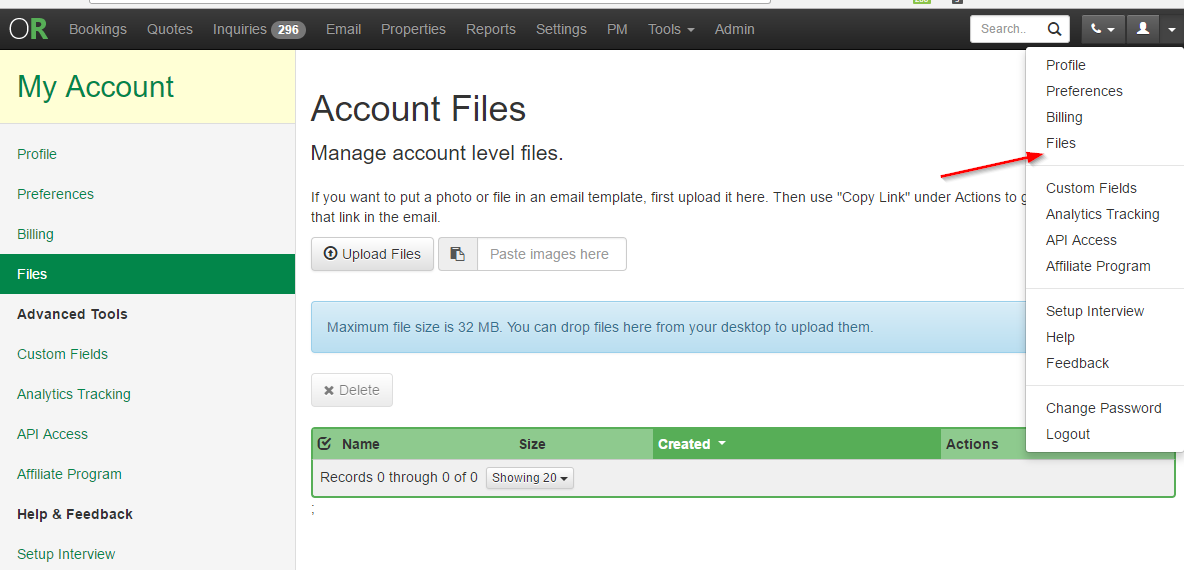 Once the file is uploaded, go into Actions and use Copy Public Link to copy a public link to the file: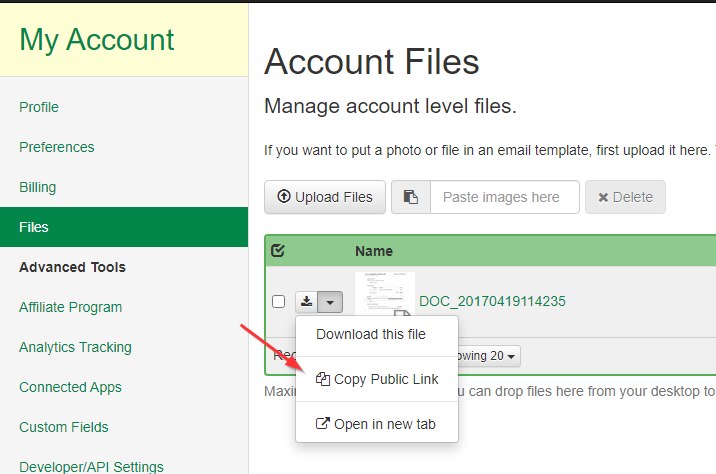 Then, in the email template, use the link or chains button to create a link to the file:​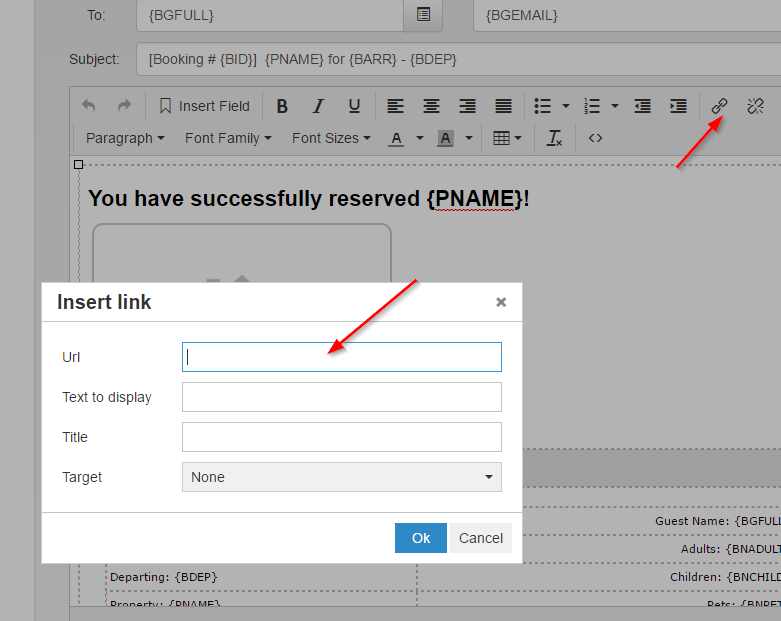 Put the link in the Url box and the text you want to show on the page in the "Text to display" box.