We've got two ways to integrate OwnerRez into your website. Either add our widgets to your existing site... or you can use our recently released hosted websites to host your site directly from OwnerRez. Both methods get you inquiry, book now (if configured), rates, availability calendars etc. directly on your site.
Since we released hosted websites a couple of months ago, we've been hard at work on improving the template and feel of the site.
We just released a big improvement on the header, with a new mode for a full width (but not full page) carousel/header unit: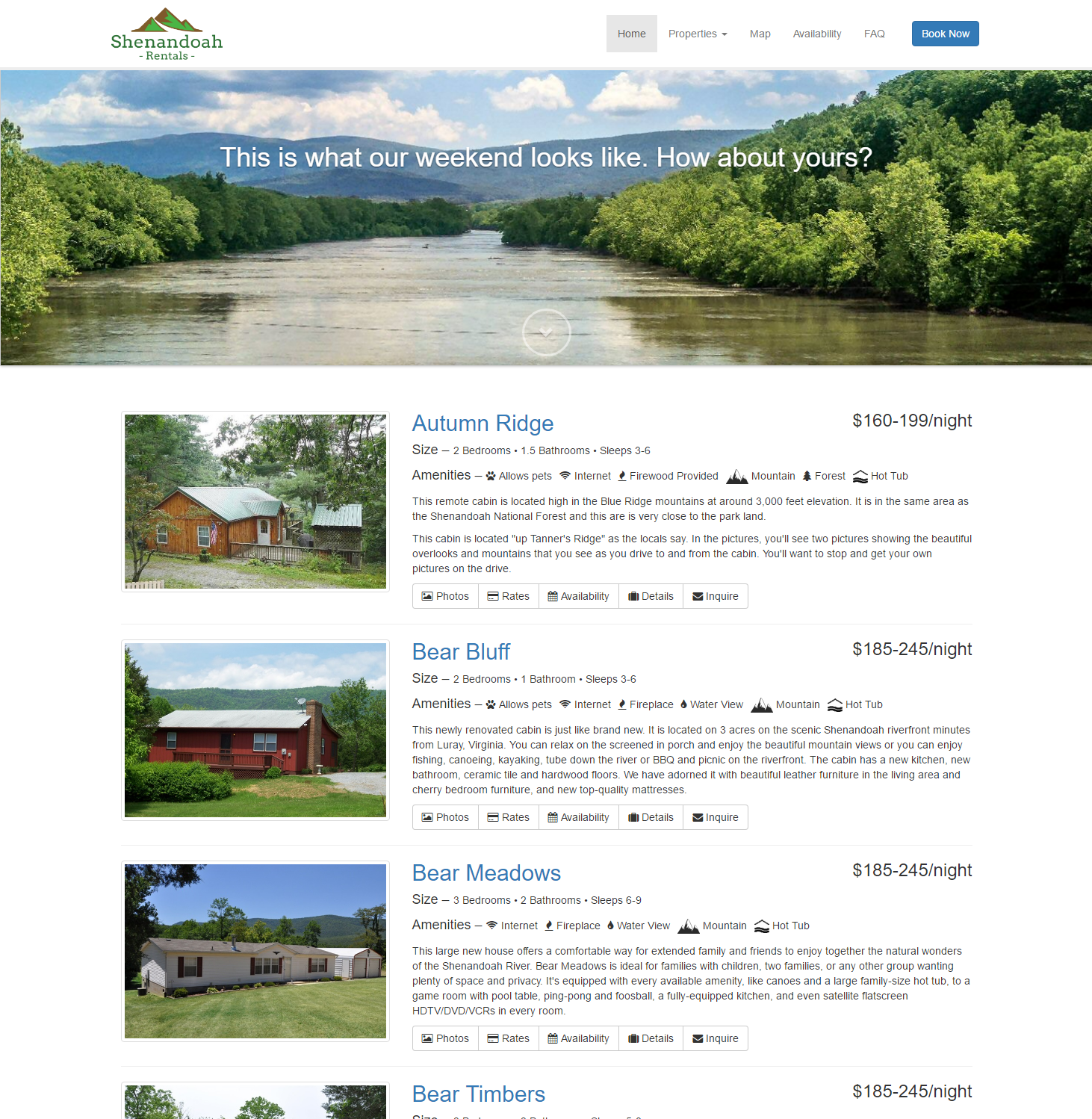 At the same time, we added the capability to set your own custom carousel images (rather than using only the property thumbnails).
To apply these new settings, go into the page settings for your home page on the hosted website: