We are happy to announce VRScheduler as one of our esteemed partners. This allows OwnerRez users to have completely automated scheduling with increased staff productivity and overall satisfaction.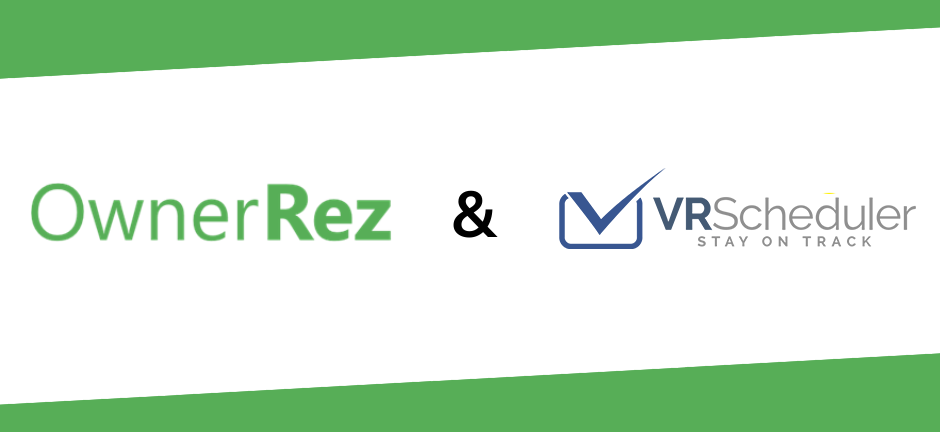 "With our OwnerRez integration already used by over a dozen shared customers, we can definitively say this is a solid bundle for property managers." says Jill Mason, Founder, VRScheduler "We are excited to further our partnership so that more vacation rental companies can take advantage of the efficiencies gained by using OwnerRez and VRScheduler together."
About VRScheduler
VRScheduler is the calm way to manage vacation rental staff and operations. Integrate VRScheduler with OwnerRez and never miss another clean, inspection or any other task, track all of your maintenance issues and save hours in scheduling and payroll. Increase revenue and create happier guests and owners with VRScheduler.
Here is a list of powerful features you'll have at your disposal:
Complete scheduling automation
Easy drag and drop scheduling tools.
Workload balancing and optimization.
Comprehensive notification options.
Laundry Room Reports.
Owner Dashboards.
Owner Billing through Stripe.
Mobile friendly dashboards for staff.
Task and Property specific checklists with image uploads.
Piece pay and accept/decline task options.
Time tracking with mileage.
Work order and issue tracking.
Quickbooks Billing and Payroll integration (Desktop and Online).
The ability to grow your business without the chaos of scheduling has been shown to save 80% of time spent. Higher occupancy due to fast turnarounds means better reviews and increased revenue.
Get started with a one-on-one demo: https://www.vrscheduler.com/contact-demo